General Info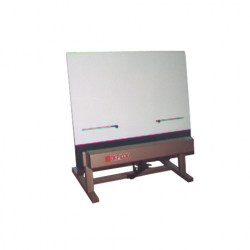 Characteristics:
Automatic and Correctly Centering With High Precision for Handy Use.
Technical Data:
Model
DKP 1030
DKP 700
Max Bore Distance
780mm
425mm
Pin Size
The Standard Size Fit For The Size Of The Hanging-Pin Of

Heidelberg and Roland in Offset Press.
(Special Size for Customer Request)

Bore Amount
3 Place,7 Bore;

5 Place 13 Bore

2 Place, 6 Bore
Dimension
1400×700×1500mm
1200×700×1400mm
Weight
80 kg
75 kg
Related Products

Constant temperature controlled automatically. Burning temperature distributes uniformity and no distortion, level up on the face of a whole page.

Automatic complete developing, wash-out, gumming up, drying, the four process and step work of PS plate processor. Controlling the developer and the drying box precisely with constant temperature.